It is quite common to mistake occupational therapy for physical therapy, and vice versa. Both are two different types of rehabilitative care which aim at improving or preventing the worsening of your condition or quality of life due to a recent injury, surgery, or illness. While there are similarities between the two, we aim to address the key differences.
What is Occupational Therapy?
Occupational therapy enables people to do the day-to-day activities that are important and meaningful to their health and well-being. Occupational therapists are practitioners who work across many different types of practice settings, such as schools, hospitals, skilled nursing facilities, outpatient clinics, home health, early intervention, community health, and mental health. They may work full-time, part-time, or on a consultant-basis. Occupational therapists use a holistic approach to enable increased independence in one's daily activities.
What is Physical Therapy?
Physical therapists are practitioners who work in a variety of settings, including hospitals, private practices, outpatient clinics, home health, schools, sports and fitness facilities, work settings, and skilled nursing facilities. Physical therapy enables diagnosis and treatment of individuals who have medical problems or other health-related conditions that hinder their abilities to move and perform functional activities in their daily lives. Generally, many of the clients in physical therapy come from accidents, post-surgical procedures, or chronic conditions. Examples of some common injuries physical therapists can help with are arthritis, sprains, muscle strains, back and neck pain, and fractures. In this type of therapy, the therapists are trained to teach helpful exercises to restore movement and other exercises that improve practical, everyday movement for people that require adaptive equipment. They are also trained to supervise exercises that improve the strength and mobility of damaged joints.
What are the Key Differences Between Occupational and Physical Therapy?
While physical therapy's foundation was in physical rehabilitation, occupational therapy was founded in mental healthcare as well as physical rehabilitation.
Physical therapy focuses on improving the patient's ability to move their bodies. On the other hand, occupational therapy focuses on improving the patient's ability to perform activities of daily living.
Occupation therapists treat the whole person, and not just a particular issue. Whereas, physical therapists treat the person's actual impairment from a biochemical perspective.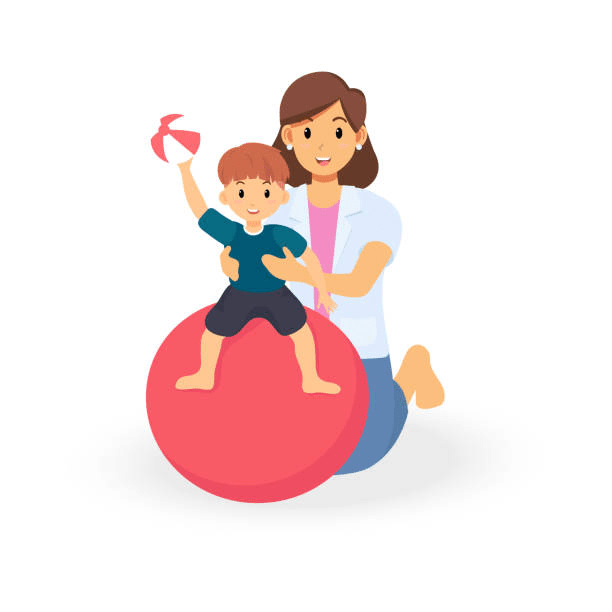 The approach in occupational therapy is more holistic as compared to physical therapy, which is more specific.
The primary goal of a physical therapist is to prevent injuries, and they can help people avoid surgery or a long term-reliance on medications.
The primary target of occupational therapists is to support the well-being in every dimension of a person's life, including social, physical, emotional and occupational.
What is the Need of Occupational Therapy for Specially Abled Children?
Specially abled children often struggle with day-to-day activities such as eating, dressing, bathing, toileting. An occupational therapist can help these children and guide them through these activities.
An occupational therapist can also help children with special needs to participate and interact with in play by suggesting certain modifications.
Occupation therapists and well-qualified to help children adjust to the regular standards of a school's environment, and thereby prepare them for the greater challenges ahead.
An occupational therapist can also suggest changes in the environment of the house and the school so as to ensure better reception and adjustment on behalf of a child with special needs.
Occupational therapy can help a child with special needs to improve their fine motor skills and handwriting.
Where to Seek Help?
At Continua Kids, the treatment modality varies with the needs of the child. At Continua, you will meet the best doctor for specially abled kids in Gurgaon. The team of experts have immense compassion and several years of experience in interacting with and treating children with special needs. To ensure a better future of your child, we believe in early intervention.
For a detailed consultation, book an appointment now!