CONTINUA Kids is a research directed, holistic centre, imparting medically supervised therapies, early intervention programs, and support for uniquely abled children.
We, at CONTINUA KIDS recognize the parent's dilemma to understand the psychological and physiological needs of their uniquely abled child. We are not just an exclusive therapeutic center but we believe in imparting knowledge and empowering the parents about the treatment modalities and prognosis of the disease. Children at CONTINUA KIDS get involved with various modes of treatment, including music therapy, ABA (Applied Behavior Analysis) therapy, aquatic therapy, arts therapy, yoga therapy, and sports therapy, apart from the usual physiotherapy and occupational therapy. The center is supervised by doctors , developmental Pediatrician and Pediatric neurologist who plan and follow up each and every child undergoing treatment at the center.The parents are counseled from time-to-time about the status of their child and plan of management. Children are closely monitored to gauge the improvement and enable them to learn and grow.
Professionals with a passion for care/The skills to treat, the heart to care.
Developmental Behavioural Paediatrician
Senior Peaediatric Occupational Therapist
CONTINUA Kids is unique in its own way as it provides all the scientifically proven, individualized therapies which are required for special children under one roof.
Continua Kids brings you the opportunity to understand your kids better and help them play, learn and grow with their uniqueness. We know your woes of balancing the little one on your own. So, here we are to lend a helping hand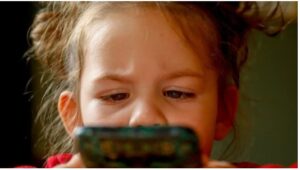 In absence of schools, playgrounds and other physical activities in pandemic times, children may be developing social anxiety and communication troubles. Due to closure of schools, children aged between 1
Read More »
@ Dr Himani Maam, More than a good doctor, I have the fact that you were a good listener. We are obliged to you for your effective analysis and diagnosis for our son "Sri**n". First of all, it has eased us from the negative thoughts we had and clarified a lot of doubts. In addition to this it has helped us in taking a focused approach towards the treatment. I am also thankful to almighty that I have been recommended to Continua Kids on time. We got all suggestions and support to make the course correction which was necessary for my son.