continua kids is a holistic center providing medically supervised therapies, early intervention programs and support for children with unique needs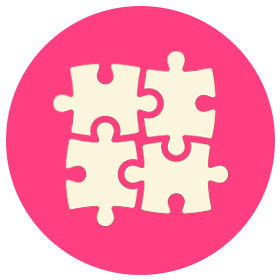 Applied Behavior Analysis (ABA):
There are a whole range of behavioral and educational interventions available for treatment of children with Autism spectrum disorders and ABA is one of them. Applied behavior analysis Autism is a self explanatory word. 'Behavior' here means the actions and skills one can perform and 'behavior analysis' means a scientifically validated approach to understand behavior and how our environment is affecting it. 'Environment' here includes physical or social influences that might change or be changed by one's behavior.
ABA is a scientifically proven technique to bring about changes in the behavior like reducing the unwanted and reinforcing the desired behavior. These techniques can be used in a classroom setup or at home.
ABA sessions can be individualized sessions like one therapist and one child or as a group therapy.
Numerous research done in past have demonstrated that  ABA can produce  improvement in communication, social relationships, self care, and school readiness.
The ABA team at CONTINUA Kids is lead by a BCBA / BCaBA certified person. Following are the steps involved in ABA intervention :
A trained behavior analyst will design and super vise the intervention.
The therapist will do a detailed assessment of the child's skills followed by goal planning. These goals will target at improving range of skills in areas of communication, sociability, self care, play and leisure, motor development and academic skills. The aim is to enable these individuals to become independent and successful.
The Analyst will closely follow the progress of these individuals and shall make appropriate changes in the method of therapy according to the progress and needs of the child.
The Analyst will also be in contact with the parents and family of the child for feedback and further planning.
@ Dr Himani Maam, More than a good doctor, I have the fact that you were a good listener. We are obliged to you for your effective analysis and diagnosis for our son "Sri**n". First of all, it has eased us from the negative thoughts we had and clarified a lot of doubts. In addition to this it has helped us in taking a focused approach towards the treatment. I am also thankful to almighty that I have been recommended to Continua Kids on time. We got all suggestions and support to make the course correction which was necessary for my son.