Art therapy continua kids is a holistic center providing medically supervised therapies, early intervention programs and support for children with unique needs.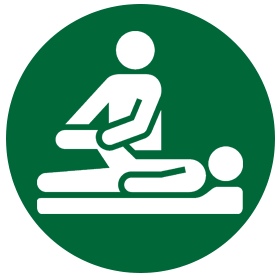 Neuro-developmental/Neuromuscular Physiotherapy is a scientifically proven method to help promote increased mobility, strength, postural control, flexibility, coordination, balance/corestabilization, and gross motor skills in a child.Bobath (Neuro-developmental) Therapy emphasises on observation and analysis of the child's current functional skill performance and the identification of therapy goals. Neuro-developmental therapy (NDT) aims for active participation and practice of relevant functional skills. It also influence muscle tone and improves postural alignment by specific handling techniques.
Developmental Delay
Gross Motor Delay
Torticollis
Cerebral Palsy
Deviant
Genetic Disorders
Other Neurological Disorders
Developmental Coordination Disorder
Hypotonia
Acquired Brain Injury
De-conditioning from Prolonged Illness or Hospitalization
Post Botox and Operative Treatment.
@ Dr Himani Maam, More than a good doctor, I have the fact that you were a good listener. We are obliged to you for your effective analysis and diagnosis for our son "Sri**n". First of all, it has eased us from the negative thoughts we had and clarified a lot of doubts. In addition to this it has helped us in taking a focused approach towards the treatment. I am also thankful to almighty that I have been recommended to Continua Kids on time. We got all suggestions and support to make the course correction which was necessary for my son.