continua kids is a holistic center providing medically supervised therapies, early intervention programs and support for children with unique needs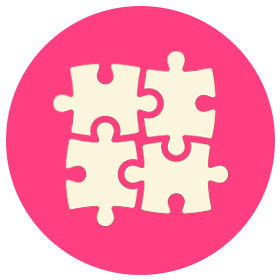 Occupational Therapy for Children| Sensory Integration Therapy
What is the role of occupational therapy and occupational therapists do?
Help children reach their maximal functional level of independence by facilitating development. When skill and strength cannot be developed or improved, occupational therapy offers creative solutions and alternatives for carrying out daily activities.
Motor skills:
Posture and balance
Muscle tone and strength
Mobility
Motor and Sensory development
Oral motor and Feeding difficulties.
Occupational Therapist shall work on two type of Goals, known as Short term goals and Long term goals based on the developmental goals set by the developmental pediatrician. Long term goals are based on the predicted functional level of the child and expectation of the parents. Short term goals are based on the present functional level of the child according to his age.
Setting the Goals:
Each milestone that a child acquires builds on the last milestone developed. For example, children must first learn to crawl and to pull up to a standing position before they are able to walk. Development occurs in a sequential fashion. This means that a child will need to develop some skills before he or she can develop new skills.
Things to take care…
According to the goals been set, OT Plans out the Treatment Approaches and Intervention. Occupational therapist shall be involved in the implementation of the strategies to Achieve the developmental goals.
SENSORY INTEGRATION THERAPY:

The Sensory Integration approach attempts to facilitate the normal development and improve the child's ability to process and integrate sensory information. Many children with cerebral palsy and other neurological conditions have associated sensory difficulties. SI theory is based on the hypothesis that in order to develop a normal adaptive response, the child must be able to optimally receive, modulate, integrate and process the sensory information. A therapeutic environment is created in which the child gains rich sensory motor experiences and engages the child in challenging play activities in such a way that the child is able to overcome the challenge and adapts to subsequently face more challenging stimulus. The objective of SI approach is not to teach specific skills but to enhance the brain's capacities to perceive, remember and motor plan.
Sensory Integration Activities
Facilitates motor development
Increases participation
Promotes independence
Eases care giving
Enhances learning opportunities
Improves strength,function & wellness
We can achieve our goals only with the help and support of the family member and care taker….
Pediatric Occupational Therapists can assist the family with enhancing the child's development through Positioning during daily routines and activities
Adapting toys for play
Expanding mobility options
Using equipment effectively
Parents and families have the primary role in child development.
Occupational Therapists can teach families about safety in the home and community. Provide information on the child's physical needs Under guidance of a developmental pediatrician occupational therapist shall assist the child & family with transitioning from early childhood to school, and into adult life.
@ Dr Himani Maam, More than a good doctor, I have the fact that you were a good listener. We are obliged to you for your effective analysis and diagnosis for our son "Sri**n". First of all, it has eased us from the negative thoughts we had and clarified a lot of doubts. In addition to this it has helped us in taking a focused approach towards the treatment. I am also thankful to almighty that I have been recommended to Continua Kids on time. We got all suggestions and support to make the course correction which was necessary for my son.
We enrolled our daughter Am*e* in for occupational therapy (Sensory integration) under the care and supervision of Dr Nitin in the fist week of Feb 2017 at Continua kids (Gurugram) Before sensory integration at continua, Am*e* had no focus, she never responded to call, and generally had more tantrums/behaviour issues. Now by the end of May 2017, she is responding to call , could identify parents, relatives, could mutter (slowly)… Mommy, Papa, her own name, her brother's name, name of few fruits.